Pilates is a full body effective exercise program. Pilates promotes strength and flexibility; physical and mental awareness; and meets you where you are in your goals, which can range from rehabilitating after surgery to sculpting your physique.
Through the use of Pilates equipment, Our FORTIFY methodology and equipment, or Pilates mat work, we work together with you creating a program that reflects your goals.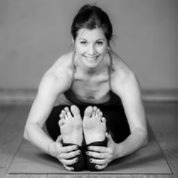 One of the reasons I love Pilates and have stuck with Pilates more than any other form of exercise is how it quiets my mind and allows me to focus on my body. The Pilates work creates a feeling of strength from the inside out, and I've seen over and over again how it positively impacts the lives of my clients, friends, and family.
After a Pilates session or class, our clients tell us that they feel taller; they feel calmer than when they walked in; they feel loved by our studio community; that they've had the opportunity to address a physical need and that they have a deeper understanding of the Pilates method.
  – Jennifer Lucas
Vail's Best Pilates Studio
We are a fully equipped Pilates studio with 50+ years of combined experience in instruction, continued education based in anatomy and physiology, with an in-house instructor training program approved by the CO Department of Higher Education.
We're home to Altius Physical Therapy.
Our FORTIFY program offers a pilates-based workout combined with strength training, cardiovascular endurance, meditation, and flexibility.